Slow websites lose their 57% of visitors' without even having a glimpse of the landing page.
A slow website means a great loss in your sales graphs, poor user experience, low SEO ranking, and minimized conversions.
On one hand, the speed of your website plays a role in creating an impact. On the other hand, a buggy website gives an impression of SCAM to visitors and damages your market reputation.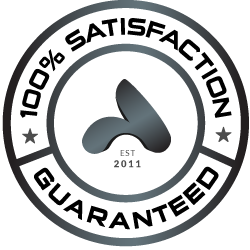 Silver

Gold

Platinum

Rs. 14,999

Best for personal & SMBs.

(Smaller sites)

Rs. 24,500

Best for Blogging & enterprise.

(Larger sites)

Rs. 34,499

Best for ecommerce.

Full coverage speed & security.

Gtmetrix (A Grade Score) Guaranteed
Gtmetrix (A Grade Score) Guaranteed
Upto (99%)
Upto (99%)
Upto (99%)
Full Website Backup
Full Website Backup
Detailed performance audit report
Detailed performance audit report
Minify Javascript and CSS
Minify Javascript and CSS
Combine Javascript and CSS
Combine Javascript and CSS
Advanced Image Compression
Advanced Image Compression
Plugin Audit & Optimizations
Plugin Audit & Optimizations
Cdn & Caching Setup
CDN & Caching Setup
Testing & QA
Testing & QA
Before & After Report
Before & After Report
Woocommerce Optimization
Woocommerce Optimization
Wordpress Website Security Protection
Wordpress Website Security Protection
Deep Security Scan
Deep Security Scan
Hardcore Security
Hardcore Security
Security Plugin Configuration
Security Plugin Configuration
Monitoring (DDoS) Attack
Monitoring (DDoS) Attack
Weekly Maintenance
Weekly Maintenance
Database Optimization
Database Optimization
Spam Management
Spam Management
Hacker Safeguard
Hacker Safeguard
Uptime Monitoring
Uptime Monitoring
More than 1000 Business Owner's Recommend Our Speed Optimization Services.